Our Mission: a Secure Platform for Precious Metal Exchange
Our mission at Wise Wolf Gold and Silver Exchange is to give our clients a safe and secure way to buy and sell precious metals. We specialize in gold and silver coins, jewelry, bullion, diamonds, and much more. We believe in friendliness, honesty, and a total commitment to professionalism and your privacy. Based in Branson, Missouri, our firm is proudly Veteran owned and operated. Give us a call, or better yet, come by the shop for a fast and friendly quote. Scroll down the page to learn more about Wise Wolf Gold and Silver Exchange.
Tony Arterburn
Founder & CEO
Kenzie
VP of Trading Solutions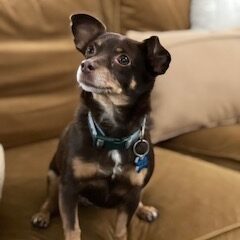 Beans "The Brave"
Head of Customer Service Solutions
Wise Wolf Gold & Silver Exchange is a Veteran owned professional precious metals dealer with locations in Branson Missouri and Denison Texas. Wise Wolf Gold & Silver was founded in 2018 by Tony Arterburn Jr with a mission of delivering the highest quality precious metals at the best possible price, as well as respecting our customer's time and privacy. As of 2023, Wise Wolf Gold & Silver has 4 full-time employees and is servicing nationwide through direct sales and our premier monthly membership program known as wolfpack.gold.